CHRISTENING

We have an exclusive collection of boys and girls Christening gowns, suits, rompers short and long dresses. Full range of accessories from bibs, socks, headband and candles x

COMMUNION

Our Communion Boutique is situated up stairs at our Falls Road store. Housing many different designs we can help you find your princess dress for your very special day. Full range of accessories also available to those who have not purchased a dress from us.

SCHOOLWEAR

Cahill's schoolwear is home to over 115 schools. We provide school uniforms to last.

Have you heard about our 'kick back scheme'?

We supply leaver hoodies with a donation of every sale going back to the school!

Get in touch for more information .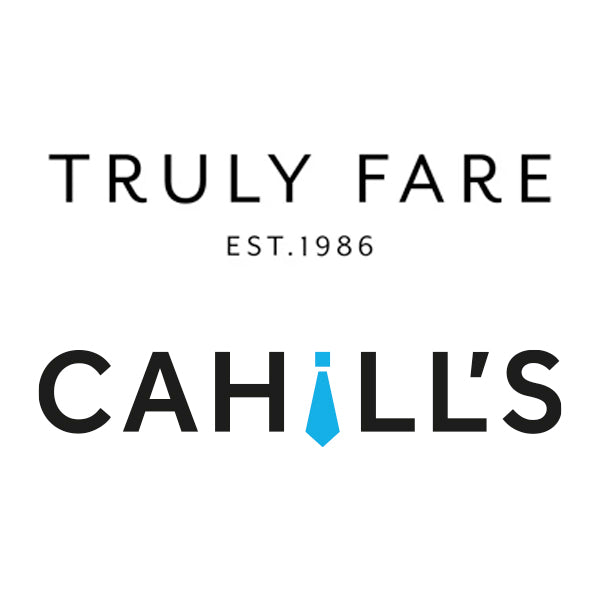 Truly Fare & Cahill's Belfast
Truly Fare Belfast was established in 1986 and has become somewhat of an institution in Belfast. From our beginnings on Belfast's Falls Road (where we are still located) we are now spread across 4 locations within Belfast West, South and North and supplying over 80 schools.
Our mission statement: Providing our customers with products of style, quality and value, through a service of excellence.